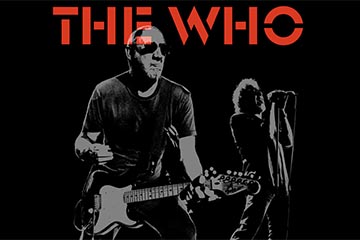 The Who
Date: November 4, 2022 - November 5, 2022
Place: Park MGM Las Vegas
Address: 3770 S Las Vegas Blvd, Las Vegas, NV 89109
Price: Starting at $100.00 and subject to change.
The Who are performing at the Dolby Live at Park MGM in Las Vegas, Nevada on Friday-Saturday, November 4-5, 2022 at 7:30 PM.
The Who are an English rock band formed in London in 1964. Their classic lineup consisted of lead singer Roger Daltrey, guitarist and singer Pete Townshend, bass guitarist and singer John Entwistle, and drummer Keith Moon. They are considered one of the most influential rock bands of the 20th century, and have sold over 100 million records worldwide. Their contributions to rock music include the development of the Marshall Stack, large PA systems, the use of the synthesizer, Entwistle and Moon's influential playing styles, Townshend's feedback and power chord guitar technique, and the development of the rock opera. They are cited as an influence by many hard rock, punk rock and mod bands, and their songs are still regularly played.
The Who on Spotify
The Who Videos
The Who Map