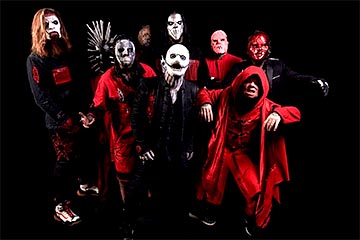 Knotfest Roadshow
Date: June 17, 2022
Time: 7:30 PM
Place: MGM Grand Garden Arena
Address: 3799 S Las Vegas Blvd, Las Vegas, NV 89109
Price: Starting at $37.00 and subject to change.
The Knotfest Roadshow with Slipknot, Cypress Hill and Ho99o9 is coming to the MGM Grand Garden Arena in Las Vegas, Nevada on Friday, June 17, 2022 at 7:30 PM.
Slipknot is an American heavy metal band formed in Des Moines, Iowa, in 1995. Slipknot is well known for its attention-grabbing image, aggressive style of music, and energetic and chaotic live shows. The band rapidly rose to fame following the release of their eponymous debut album in 1999. The 2001 follow-up album, Iowa, although darker in tone, made the band more popular. After a brief hiatus, Slipknot returned in 2004 with Vol. 3: (The Subliminal Verses), before going on another hiatus and returning in 2008 with its fourth album, All Hope Is Gone, which debuted at number one on the Billboard 200 chart. After another long hiatus, Slipknot released its fifth studio album, .5: The Gray Chapter, in 2014. Their sixth studio album, We Are Not Your Kind, was released on August 9, 2019. The band has released two live albums titled 9.0: Live and Day of the Gusano: Live in Mexico, a compilation album titled Antennas to Hell, and five live DVDs. The band has sold 30 million records worldwide.
Knotfest Roadshow on Spotify
Knotfest Roadshow Videos
Knotfest Roadshow Map